Entrepreneur Dan Lowe is heading the launch of Smugglers brand ice cream containing vegetable ingredients at Waitrose retail stores in the United Kingdom on March 5. Priced at £5 per 460ml pot, the two flavors initially listed are Chocolate with Hidden Beetroot and Vanilla with Hidden Parsnip. Down the road Strawberry with Hidden Carrot will be rolled out, while other treats are currently under development.
According to a press release issued by Lowe and co-founders Toby Moore and James Sewell, the market-first offering is aimed at families who don't want to compromise on taste and texture, but also want some goodness in their ice cream in the way of nutrients and vitamins.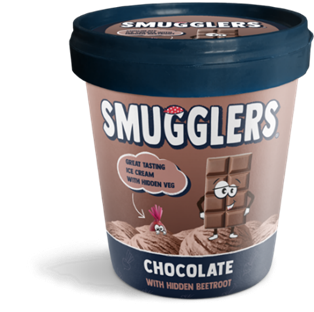 "Family meal times can sometimes be a little stressful in our house, especially when it comes to getting the children to eat their vegetables," said Lowe, who made a splash some years ago as the chief executive officer of South London's Fourpure Brewing Company. "We know that first and foremost ice cream has to taste great for kids to enjoy it, so we've smuggled just enough veg into Smugglers so that you can't see or taste them at all – but it also adds a little bit of goodness. And because we've added in the veg it helps to reduce fat, have fewer calories and lower sugar versus a leading equivalent pot ice cream brand."
He added: "We are looking to establish the 'added goodness' segment in the ice cream category, helping to take a little of the guilt away from serving ice cream and fulfilling a real need for parents across the nation."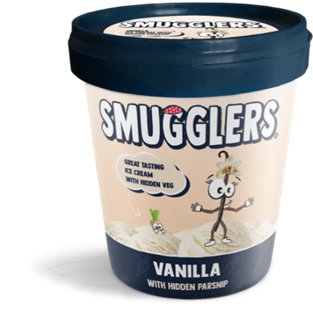 Moore, who is a shopping market specialist, commented: "Our testing revealed that there is huge latent demand for the Smugglers proposition, with over 40% of households with children across all social demographic groups expressing an interest in buying it."
Sewell, the East Sussex-based company's third co-founder, is a technology entrepreneur. All three partners are describe themselves as "hand-on dads who recognize that getting vegetables into their kids' diets can be a struggle."
The Smugglers product launch will be supported with a comprehensive marketing push across PR, digital and influencer campaigns.