Tesco is extending its same day online grocery delivery service across the entire United Kingdom, making it the first retailer to offer such service on a nationwide basis. The rollout is scheduled to be fully implemented by the end of August.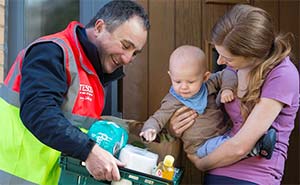 The retail chain launched same day grocery delivery in London and the South East in 2014, and is now extending the service to over 300 stores throughout the UK, covering over 99% of British households. This is the biggest reach of any retailer in the market, stretching from the Shetland Islands in Scotland to Cornwall in southwest England.
Customers placing orders by 1 PM will have their selections delivered from 7 PM onwards. The new service is priced between £3 and £8 but is free for a limited period to members of Tesco's online delivery membership scheme, Delivery Saver.
Same day deliveries are proving increasingly popular, with Tesco seeing an 18% growth in demand for the service so far this year. Meanwhile, competition from AmazonFresh continues to heighten on the e-commerce front. Amazon partnered with the Morrisons retail chain last year to facilitate online orders and deliveries of both fresh and frozen food offerings.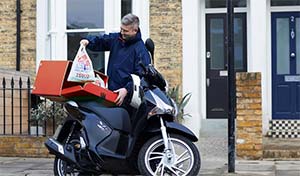 Earlier this year Tesco also extended its Same Day Click+Collect service to 300 locations across the UK, and now it is the only retailer to offer both Same Day grocery delivery and Click+Collect nationwide.
"Customers tell us they like getting their shopping delivered quickly and conveniently, and with our same day delivery service they can now order by lunchtime to get their shopping delivered for their evening meal," said Adrian Letts, managing director of Tesco Online. "We've seen the service grow in popularity since we launched it in London and the South East, so we're really excited to be rolling it out to customers nationwide."