By John Saulnier, FFB Editorial Director
Extra! Extra! Read all about it! Wetherspoons is the latest restaurant chain to "admit" selling McCain oven chips in their restaurants, reported The Sun, the United Kingdom's largest circulation daily newspaper.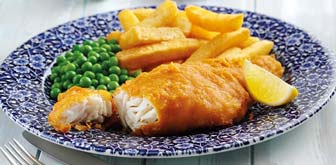 Admit? Poppycock! Chefs and cooks at Wetherspoons, as well as all others who transform frozen french fries into delicious side dishes and snacks, should proudly proclaim without hesitation that they have deliberately chosen frozen to assure that customers enjoy top-quality food fare while in their care.
The "breaking news" story published on February 27 by The Sun also noted that a bowl of chips at eating and drinking establishments operated by Wetherspoons "will set you back £2.80, whereas a 400g box of McCain chips from Asda will cost you just £1."
Now that's quite a piece of investigative journalism!
What will be the subject of the tabloid's next exposé, one wonders? Perhaps an exclusive report comparing the economic rhyme and reason of the £1.25 price tag currently on a bottle of Wychwood Hobgobline Ale at Aldi retail stores in the Britain vs. £4 charged for a pint of lager tapped in local pubs? Go figure.
With all due respect to Captain Renault of Casablanca fame, one has to wonder how many customers would be "shocked, shocked!" to find that making a profit is what keeps restaurants and pubs in business and guarantees that staff remains gainfully employed. The availability of high quality frozen french fries and additional frozen ingredients used to create tasty menu selections at restaurants, pubs and other foodservice outlets not only controls costs to make profitability possible, but assures that customers are pleasantly satisfied in the bargain.
Unshakeable Shake Shack Lesson
For those who may insist that made-from-scratch french fries are superior to frozen fries – assuming that potato peelers and skilled kitchen personnel are readily employable to give it a go – let's recall the experience that the Shake Shack chain had in the USA a few years ago.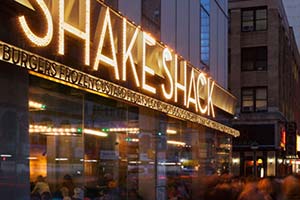 "We decided to convert our classic crinkle-cut fry to a fresh, hand-cut, Russet potato [fry]…We set out to do what we thought was best and what we believed our guests wanted," Randy Garutti, chief executive officer of Shake Shack, wrote in a open letter to customers. "We learned quickly that sourcing the best potatoes, cutting thousands of them by hand, soaking and double frying wasn't easy. But that didn't stop us. We converted kitchens, added and retrained team members, and successfully launched our hand-cut fries."
However, real success in the restaurant business can only be measured my customer satisfaction. And it's a sure bet that lovers of fries insist on crisp, hot, tasty servings of their favorite potato side dish without miss on a consistent basis. The reality is, however, that consistency in volume is difficult to deliver manually day in and day out during peak hours of feeding frenzy. This is the reason why high quality, reliable frozen french fries from specialist suppliers of value-added spuds are preferred by foodservice operators around the world.
Well-intentioned Shake Shack learned this lesson the democratic way, as consumers and staff alike voted by turning thumbs down to results of the fresh-cut, in-house experiment.
"We weren't satisfied, and neither were the overwhelming majority of our fans," confessed Garutti. "No matter how hard we tried, inconsistency remained and we found ourselves unable, 100% of the time, to deliver what our guests loved most about our crinkle cuts…"
"Now with the benefit of hindsight," he continued, " it's clear that we underestimated the love for our classic crinkle-cut fry. We reacted to what we thought we heard. But in fact, while listening to a few outspoken critics, we never fully heard the legions of fans that loved our classic crinkle."
The message from the masses has now been received loud and clear.
So, dear reader, especially if you're a foodservice operator: Offer absolutely no excuses for making the decision to serve customers freshly prepared frozen french fries! All involved will profit from the wisdom, to be sure.