Wicked Kitchen, an international marketer of retail plant-based foods that include a frozen entreés, pizzas, ice creams and novelties has acquired Current Foods, an alt-protein startup that supplies plant-based faux seafood to foodservice markets in the United States and Europe. The San Francisco, California-based startup company's products feature peas for protein, algae oil for taste and Omega-3's, radish and tomato for color, and potato and bamboo for texture.
The acquisition, Wicked Kitchen's second within the past year, is a move that focuses on a growth segment and is reflective of the industry's trend toward consolidation. Last fall Good Catch, a plant-based alternative seafood brand, was added to the company's portfolio.
"Current Foods is a perfect match for Wicked as a global-impact brand with the same mission and complementary products," said CEO Pete Speranza. "With this deal and the Good Catch acquisition, we're uniquely positioned as consumers continually learn about the environmental impact realities on sea life."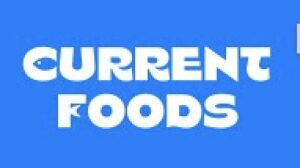 Minneapolis, Minnesota-based Wicked Kitchen, which was first launched in the United Kingdom in 2018 by chefs and brothers Derek and Chad Sarno, today sells products at approximately 90,000 distribution points, with more than 40 SKUs listed at stores in the USA and over 150 in the UK.
The all-stock transaction to acquire Current Foods bolsters Wicked Kitchen's foodservice capabilities with plant-based sushi grade imitation tuna and salmon. The brand debuted in the foodservice sector last year with concessions in sports and entertainment arenas in the United States. Across the Atlantic, this year it earnestly gained distribution in the UK foodservice market through Booker Wholesale.
"Wicked's commitment to impact and to defining the future of the plant-based market makes them the right home for Current Foods' high quality products that combine superior technology and unbeatable flavor to create a vegan sushi-grade alternative to fish," said David Barber, partner at Astanor Ventures, the largest investor at Current Foods that has supported the company since 2020.
Bringing Current Foods' products into the Wicked Kitchen brand family aligns with Wicked Kitchen's ongoing goal to disrupt and innovate within the industry.
"We continue on our mission to disrupt the food space with plant-based culinary-forward solutions for consumers," said Chad Sarno, Wicked Kitchen co-founder and chief culinary officer.
Additionally, the acquisition signals a proactive strategy in the plant-based industry for continued growth in a competitive market, pointed out Speranza, an industry leader who co-led General Mills 301 INC venture fund investing more than $100 million in emerging food brands. "There's only so much shelf space and we're all fighting for volume. The industry needs transformation to sustain innovation and competitive advantage. Wicked is ahead of the curve."