The British Frozen Food Federation (BFFF) has written to the UK Department for Environment Food & Rural Affairs (Defra) and the Food Standards Agency asking for urgent changes to be made to the oils derogation guidance which it says is "not fit for purpose."
Because of a shortage of sunflower oil due to the war in Ukraine, food producers have been forced to switch to alternative oils to maintain production. This has resulted in labeling problems, as regulations require ingredients to be listed on pack.
Richard Harrow, chief executive of the BFFF stated: "Defra and the FSA launched a consultation to resolve the issue. During the process, our members understood they would be allowed to list all oils that may be present on pack, even if a specific oil was not in the final product. This was a pragmatic approach which would avoid costly packaging reprints every time there is a change of oil supply, and crucially would ensure they comply with labelling regulations.
"However, the final version of guidance requires any oil listed on pack to be present in the product. Given the massive uncertainty around the availability of oils this change is creating a major issue for our members, who cannot be certain which oils they will be able to buy in the coming months."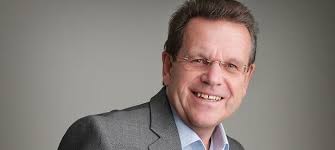 He added: "What's more, we've been told that enforcement of the derogation will be left to local authority trading standards, a situation that is bound to lead to inconsistent interpretation and confusion."
The BFFF believes the unprecedented supply chain disruption is likely to continue for months if not years to come. This will mean producers are likely to have to switch oils depending on the supply situation. The guidance as it stands would require them to change their packaging every time they use a different oil, inflicting unnecessary costs and complexity.
"The option of running multiple types of packaging is also not a viable option. This is fraught with the risk of factories using the wrong packaging resulting in potential product recalls. I am particularly concerned for members producing private label products as they may be faced with numerous requests for packaging changes," said Harrow.
He added: "With lead times that can sometimes be months ahead, our members need to have certainty on how to deal with this situation. Some are preparing for Christmas production and supplies could be disrupted if this isn't resolved. It is therefore vital that we find a more pragmatic solution to ensure businesses can continue to ensure supply."