What follows this paragraph is a virtually unedited March 28 blog from Richard Walker, managing director of Iceland Foods, a Deeside, Wales-headquartered supermarket chain that has specialized in frozen food retailing in the United Kingdom since 1970. Employing approximately 25,000 people, the company operates almost 1,000 stores that serve upwards of five million customers per week.
The human costs of Vladimir Putin's invasion of Ukraine, which we can see on our TV screens every night, are utterly horrific. Clearly anything that we in the West have to bear as a result of this conflict pales into total insignificance when compared with the suffering of the people of Ukraine.
Yet there will be a real impact on all of us. The war is not the sole cause of the cost of living crisis that is about to hit every family in this country, but it has made an already challenging outlook substantially worse.
Russia and Ukraine together account for 30% of the world's wheat exports, while Russia is one of the world's leading exporters of fossil fuels. Boycotts and disruption resulting from the war are already driving huge increases in global energy and commodity prices, affecting milling wheat, edible oils, animal feed, fertilizers, food processing, packaging and transport.
Our suppliers of meat, poultry, eggs, dairy products and a range of other foods are not just warning us of massive inflationary pressures hurtling towards them: they are seriously worrying about whether they will be able to secure key ingredients at all, or have the diesel to transport them to depots and stores if they do.
This is a serious emergency and one that requires tough choices and compromises if we are to achieve our prime objective of continuing to feed the nation – and of delivering affordable food to those on tight budgets, who will inevitably be those worst affected by the unprecedented pressures now building up in our supply chains.
Impact of Sunflower Oil Shortage 
One particular unintended consequence of the war is the scarcity of sunflower oil. Perhaps this should not surprise us: we all know by now that the sunflower is the national flower of Ukraine. Together with Russia it accounts for 70% of global supply and within days of the outbreak of conflict we could already see that it would become hard to obtain supplies within weeks as opposed to months. A live example of this is the interconnected short term nature of global food supply chains as this availability impact ripples across every alternative to sunflower oil from rapeseed to palm and everything in between, whilst simultaneously also driving up the price of all these alternatives.
When Iceland removed palm oil as an ingredient from all its own label products in 2018, to take a stand against tropical deforestation, we greatly increased our reliance on sunflower oil. Now that it has suddenly become totally unobtainable, we are working closely with our suppliers to find alternatives. In many cases we can substitute rapeseed oil, but there are some recipes where the only viable substitute for sunflower oil – either because of its processing properties or taste issues – turns out to be palm oil.
I say this with huge regret, but the only alternative to using palm oil under the current circumstances would simply be to clear our freezers and shelves of a wide range of staples including frozen chips [AKA french fries and pommes frites outside of Britain] and other potato products.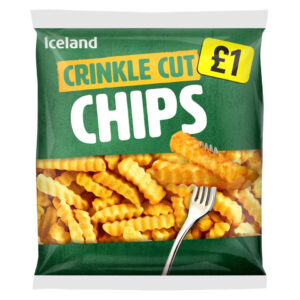 So we have agreed to use certified sustainable palm oil – as a last resort and as a strictly temporary measure – in a limited range of Iceland own label products that will begin to appear in our stores from June. All packs will of course clearly show palm oil in the list of ingredients where it has been used.
I haven't changed my mind about palm oil – which is why this is strictly a temporary move, and one that I would not countenance at all if I could see any viable alternative. Massively increasing global demand for palm oil inevitably means continuing pressure on the globally important tropical rainforest areas where it is grown, and I therefore remain skeptical as to whether there ever really can be any such thing as truly 'sustainable palm oil' available in the mass market where Iceland operates.
That said, our decision to remove palm oil as an ingredient in 2018 not only had a huge impact on consumer awareness of the issue of tropical deforestation – our 'banned' Rang-Tan Christmas TV ad has now been viewed more than 90 million times on social media. It also helped to produce important fresh commitments from the palm oil industry that it would act to eliminate deforestation from its supply chain.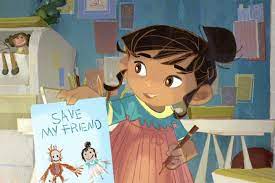 I note these assurances from the industry that it really has cleaned up its act on deforestation – and we will be carefully monitoring its performance in the weeks and months ahead.
In the long term, we remain very much committed to keeping the Iceland own label range free of palm oil ingredients, and will revert to using sunflower oil as soon as the supply situation stabilizes and it becomes practical for us to do so.
In the meantime, I can only ask our customers to bear with us as we attempt to deal with one of the unexpected consequences of the return of war to Europe, and to keep our stores stocked and the nation fed.
Our thoughts remain first and foremost with the people of Ukraine, and we will continue to support them in any way we can. Slava Ukraini!