Rhodes Food Group Holdings Ltd. (RFG), a South African producer of frozen ready meals, baked goods, canned vegetables and fruit, purees, concentrates, jams and other products, on September 1 announced its intention to raise 600 million rand ($56 million) by selling shares on the Johannesburg Stock Exchange. The issue will amount to approximately 25% of existing shares.

Magpie brand pies and pastries feature a variety of fillings, among them beef and onion, chicken and mushroom, mutton curry and pepper steak.
The Groot Drakenstein, Western Cape Province-headquartered company said that it will utilize the proceeds to pay back debt, finance growth through geographic expansion, and settle shareholder funding that resulted from management's buyout of a 29% equity stake in 2012.
"We also believe that the listing will increase our public profile and assist in unlocking new business opportunities, including those available in Sub-Saharan Africa and overseas," said Bruce Henderson, chief executive officer.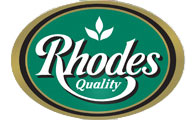 RFG packs ready-made meals for distribution to the Woolworths retail chain nationwide and supplies Ayrshire dairy products in the Western Cape and Eastern Cape. From Butternut & Feta Cannelloni and Chicken Corma to Beef Curry with Rice and Beef Stroganoff with Tagliatelle, it typically produces more than 300,000 ready meals per annum for Woolworths. It also supplies prepared foods to the foodservice industry.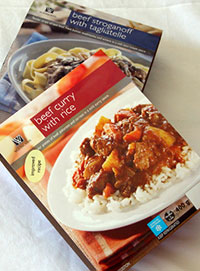 Beef Curry with Rice and Beef Stroganoff with Tagliatelle are among a myriad of ready meals that the Rhodes Food Group makes for the Woolworths retail chain in South Africa.The company sells its product lines in regional and international markets. The regional segment, which accounted for about 65% of revenues last year, covers South Africa, Botswana, Kenya, Lesotho, Mozambique, Namibia, Swaziland, Zambia and Zimbabwe. Exports beyond the continent go primarily to countries in Europe, the Far East, USA, Canada, Australasia, Russia and the Middle East.
RFG rang up 1,779 million rand in sales and 195 million in earnings before interest, tax, depreciation and amortization during the nine-month period that ended on June 30. Its EBIDTA compounded annual growth rate was 49%.
Meanwhile, in other stock market news, Woolworths announced on September 2 that it has finalized the terms of a rights offer to raise nearly 10 billion rand ($932 million) through 167.8 million new ordinary shares.