Police in Japan have arrested a 49-year-old man for allegedly lacing frozen food products with malathion at a factory northwest of Tokyo last year, which allegedly sickened nearly 3,000 people.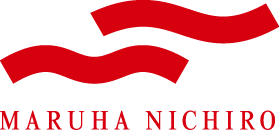 Toshiki Abe has been charged with "obstructing business" by means of applying an organic phosphate pesticide to products at the Gunma Prefecture processing plant in Oizumi operated by Aqli Foods Corp., a subsidiary of Maruba Nichiro Holdings Inc.
Investigators said the pesticide appeared to have been added to the food immediately before it was packaged on multiple occasions between last October 3 and 7. Recalls of more than 6.3 million packages containing 90 different products distributed from the site began late last year. By now approximately 86% of all the packs have been returned to the manufacturer.
According to police, Abe worked at the plant's pizza production line on a contractual basis. He was a member of a four-person team that typically operated the crust section in which pizza dough was made and baked.
Presidents of both Maruha Nichiro Holdings Inc. and Aqli Foods Corp. reportedly will resign their positions in assuming executive responsibility for the tainted food scandal following the January 25 arrest of Abe.
"Although the case is ongoing, if what is suspected is true, we must express our extreme regret to have allowed a person to be engaged in a malicious criminal act within the group," said Toshio Kushiro, president of Maruha Nichiro Holdings.