Sales for Lunenburg, Nova Scotia, Canada-headquartered High Liner Foods declined by US $22.3 million to $223 during the second quarter of 2019 that ended on June 29. Gross profit decreased by $500,000 to $42.8 million (19.2% of sales) compared to $43.3 million (17.7% of sales) during the Q2 2018.
For the half-year period, North America's largest producer and marketer of value added frozen seafood generated turnover of about $500 million, down by over $64 million from the first six months of 2018. Gross profit amounted to almost $99 million (19.8% of sales), down from approximately $104 million (18.4% of sales) during the same time period in the previous year.
On the positive side of the ledger for Q2, Adjusted EBITDA increased by $5.9 million to $17.9 million (8.0% of sales) compared to $12.0 million (4.9% of sales) during the same quarter in 2018. Net debt decreased by $28.8 million to $324.6 million, compared to $353.4 million at the end of the first quarter of 2019.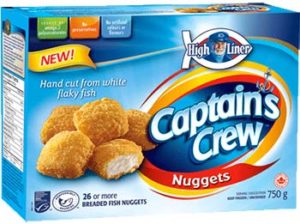 "Our results this quarter reflect the steps we have taken to reposition our portfolio to higher margin products and our ongoing transformation to a leaner, more efficient and integrated High Liner Foods. We continue to build a stronger balance sheet with lower debt and improved cash flow from operations," said Rod Hepponstall, the company's president and ceo. "As a result of considerable progress to date on our critical initiative plan, I am confident that we will deliver Adjusted EBITDA improvement in 2019 and 2020. We will stay the course with our plan, driving ahead with our productivity and optimization initiatives and continuing to focus on product innovation and repositioning our portfolio to generate sales growth over time."
SKU Reduction Coming
In a recent earnings call to investors, Hepponstall said that the company was planning to phase out approximately 240 stock keeping units (SKUs) from its product mix and reduced the number of species featured to increase efficiencies and boost margins. No mention was made of specific items or labels products that would be affected. In addition to High Liner, brands in the portfolio include Fisher Boy, Mirabel, Sea Cuisine, FPI and Icelandic Seafood.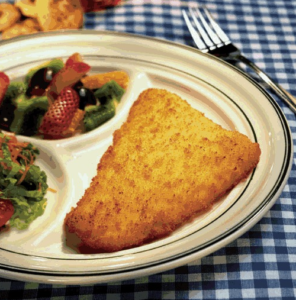 "We are executing against our plan to streamline our portfolio and drive profitability," he said. "We've identified those species and cues that drive the most value for High Liner Foods and have started to eliminate tools that create unnecessary complexity as part of this rationalization exercise. These product eliminations are not financially material but will certainly be impactful in terms of freeing up time and resources to focus on higher-margin products."
Meanwhile, the company is focusing on bringing innovative snack products to market such as Bagel Encrusted Cod and Haddock Bites, the latter a spicy fish wing product accented with Frank's RedHot sauce.
"We're developing and rolling out product for fast-growing non-traditional areas like snacking, and enhancing packaging to align with changing demographics and to ensure the greatest market appeal and increased frequency of purchase. Early results are very promising," said Hepponstall.
7.8% Decline in Q2 Volume
Sales volume for the second quarter of 2019 decreased by 5.1 million pounds, or 7.8%, to 60.4 million pounds compared to 65.5 million pounds during same period in 2018. The decrease reflects downturns in retail and foodservice businesses, including lower sales volume as a result of a significant customer loss in the latter half of Fiscal 2018 and the exit of low margin business. This was partially offset by a later Easter in 2019 (April 21) compared to 2018 (April 1), which shifted Lenten season sales volume to the second quarter of 2019 compared to the same period last year.
The decrease in gross profit reflects the lower sales volume discussed above and raw material cost increases, partly due to tariffs on certain species imported into the United States market from China. This was partially offset by sales price increases, favorable product mix related to the exit of low margin business and improved plant efficiencies partly related to the supply chain excellence initiatives.
In addition, the weaker Canadian dollar had the effect of decreasing the value of reported US dollar gross profit from High Liner's Canadian operations in 2019 by approximately $500,000 relative to the conversion impact last year.
US-China Trade War Impact
US import tariffs on Chinese fish and seafood imports increased from 10% to 25% effective on May 10, 2019. As currently implemented, these tariffs apply only to limited species sold by High Liner Foods and as a result of the company's mitigation activities, are not expected to have a significant financial impact.
In addition, in May Washington proposed 25% tariffs on virtually all remaining Chinese imports ("List 4" tariffs), with no effective date. On August 1, President Donald J. Trump proposed to decrease the List 4 tariffs from 25% to 10%, with an effective date of September 1, 2019, pending further negotiations between the US and China. Meanwhile, it remains to be seen whether the proposed 10% tariff on List 4 products imported from China will apply to additional species sold by High Liner Foods.