Stranda Prolog AS, a Kristiansund, Norway-based fish processing equipment manufacturer and salmon farming systems specialist, has filed for bankruptcy protection. The company is 40% owned by Gardabaer, Iceland-headquartered Marel.
Stranda Prolog was prepared for continued growth and had a large backlog of orders when the Covid-19 health crisis hit. While business was good at the start of the pandemic, it gradually softened. As the coronavirus impact on the global economy widened, sales slowed at the same time significant cost increases on legacy contracts, and a lack of raw materials and labor availability to fulfill orders affected profitability and liquidity.
This reality, unfortunately, has been true for many smaller operators, who despite their innovative niche technology and strong orders have encountered difficulty in navigating the challenging environment in the past few years.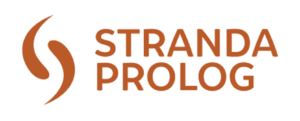 According to a press release issued on September 5: "The management team and employees have worked hard to reduce costs and complete projects. Despite some positive signs, there have been continuous delays in ongoing projects and contract negotiations. At the same time, the number of outstanding requests and quotes has never been greater than now. Our lender has shown great flexibility throughout the demanding market situation, but the problem could not be resolved given the challenges at hand."
Marel and Stranda Prolog have successfully collaborated over the years to deliver full-line projects worldwide, and the strategic partnership was based on their knowledge of raw material handling and quality processing solutions for primary salmon processing.
When Marel invested in Stranda Prolog the Norwegian company had 100 employees, EUR 25 million in annual revenues and was positioned for continued growth. The financial impact from the 40% stake is estimated to result in an impairment of EUR 7.0 million in Q3 2022 financial accounts. There will be no impact on operational performance (EBIT) as the holding in Stranda Prolog is categorized as investments in associates, though the impairment will impact net result.
Marel has a balanced revenue exposure to global economies and local markets through its global reach, innovative product portfolio and diversified business mix. With pro-forma full-year revenues 2021 of EUR 1.5 billion, it is enjoying accelerated orders received and revenue growth of over 20% that is well balanced from both a segment and geographical perspective, although profitability has been hampered by supply chain complexity and inflation.