What attracts consumers to store brands? The New York City-headquartered Private Label Manufacturers Associations' (PLMA) Lunch and Learn live online speaker series set for January 20, from 12:30 to 1:30 PM EST, will focus on a new IRI study about growing consumer demand for private label retail offerings in the United States.
Historically, US consumers turn to store brand products in even greater numbers during challenging economic times.  And it's happening again. On the heels of several rounds of coronavirus pandemic federal stimulus handouts and the widespread reallocation of household budgets due to working from home, Americans have been increasing their at-home food consumption.
This includes the accelerating purchase of store brand premium items and greater trial and experimentation with store brand products that feature new and unique flavors, ingredients and benefits.  
Mary Ellen Lynch, principal at the Chicago, Illinois-based IRI Center of Store Solutions Group, will explore this emerging store brand landscape and identify opportunities it creates for retailers to build demand for their brands.  Factors will be analyzed that are driving private brand expansion across all retail channels, and consumers will be profiled who display high, medium, or low loyalty to store brands and those with similar levels of loyalty to national brands.  
"Our one-hour Lunch & Learn program on IRI's new thought leadership study will contribute to increasing strategic collaboration that can open doors to new relationships and build lasting trust among store brand manufacturers and retailers," said PLMA President Peggy Davies. "A Q&A session will also be conducted."
Registration for the session, which is part of PLMA's professional development program, is free for members and qualified retailers.
Lynch brings a strategic and entrepreneurial spirit to wrapping contextual understanding of retail and the American shopper around big data to create industry intelligence that supports market execution.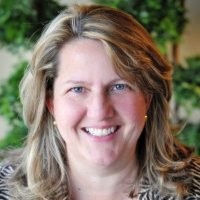 She's appreciated as an experienced strategic consultant to big brands, innovative brands, retail and industry publications and other organizations, and is a recognized success at expanding strategic relationships for mutual growth through commercialization. Before becoming a principal at IRI's Center of Store Solutions Group in 2016, Lynch worked at Label Insight Inc., SPINS, Nielsen, Publications International, Catalina Marketing and Synovate.
Called "Consumer Demand for Private Brands," the IRI study states that the most successful store brand programs function similar to CPG companies, including retailer commitment to supporting their brands beyond production with the four P's: packaging, promotion, placement and pricing. 
"Store brands influence where many consumers shop and should reflect the store's mission and strengths and be included in marketing and promotions. Private brand loyalists indicate that trust in the brand is a key purchase driver. Retailers should leverage trust in their most popular products to encourage trial of other store brand options," suggests the study. 
This is the first in a series of PLMA Lunch & Learn online events planned for 2022. For Lunch & Learn registration information,  contact education@plma.com.