Store brands maintained market share positions of over 30% in all but two of the eighteen European countries surveyed by Nielsen in 2020 for the 2021 International Private Label Yearbook. Nearly half of the countries reached market shares above 40%, whereas the majority showed a positive market penetration. Frozen and fresh foods, dairy foods and health and beauty aids are the top product categories, registering the highest positive growth among the 18 countries.
"While taking account of multiple interruptions and ambiguities amidst the pandemic, the statistics for 2020 are an affirmation of consumers' continuing trust in retailer brands," said Peggy Davies, president of the PLMA.
In Europe's largest retail markets, Germany and the United Kingdom, the private label share stayed well above 40% and retained its strong position.
France achieved significant growth of 7% to attain a 38.5% market share, boosted by the inclusion of sales from discounters, proximity stores and drives in the count by Nielsen for the first time.
In Belgium, market share for retailer brands showed a slight decline, which was mainly due to slippage in sales of confectionery and snacks in the country, according to Nielsen. Private label sales in the Netherlands reported slight growth as a 37.1% market share was recorded.
In Spain and Switzerland, with approximately 50% private label unit market share, nearly half of all products sold are store brands.
Portugal presented the strongest growth under equal research conditions and climbed to a 45% share, sustained by growth of nearly 5 points in total in four years since 2016.
In Central and Eastern Europe, a strong private label market is evident since Nielsen first reported data for the region in 2003 with market shares above 40% in Austria and exceeding 30% in Poland, the Czech Republic and Slovakia.
The biggest increase was registered in Hungary, where 1.4% growth to attain market share of 36.2% was achieved.
Sweden led the way in Scandinavia, with market share climbing 1 point to 34% for the first time, while Finland stayed above 30%.
In the Mediterranean, market shares were able to hold positions of 30% in both Turkey and Greece. In Italy, private label continued the trend upward in 2020, as market share hit 22.6% market share.
"Private label succeeds in maintaining its strong position, even in saturated markets, and shows that retailers' brands remain a primary option in the minds of the consumers," said Davies. "In many countries private label shoppers continue to choose private label above A-brands."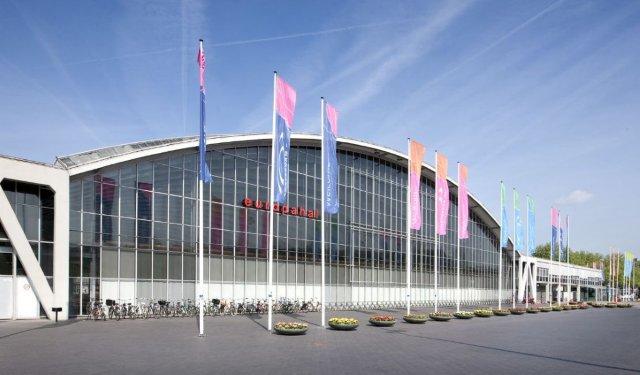 World of Private Label Trade Show
Meanwhile, the PLMA is looking forward to hosting the 2021 World of Private Label international trade show, which was originally scheduled for May this year but postponed due to the coronavirus pandemic, on the rescheduled dates of December 14-15 at the RAI Exhibition Centre in Amsterdam.
"We are very excited to return to holding an in-person trade show, even if it is later than originally planned," said Davies. "Our team and its partners are fully motivated and eager to welcome the trade back to business in Amsterdam."
The upcoming exhibition's physical configuration and safety policies are being organized as consistent with government regulations and protocols regarding Covid-19, including extra-wide aisles, hygiene toolkits on stands, safe catering and stand design setups.
"The show floor will be adapted to the new social distancing rules while maximizing all available space to provide the best possible in-person experience," said Davies.
For more than 35 years, PLMA's "World of Private Label" has ranked as the world's largest trade event dedicated to store brands, presenting large numbers of manufacturers, and welcoming retail and wholesale buyers from around the globe. In 2019, some 2,700 companies from 70 countries exhibiting at the trade fair, which attracted approximately 15,000 visitors from 120 countries.