Increased demand for private label products among bargain-minded shoppers in the United Kingdom helped lift pre-tax profits 9.2% for the J Sainsbury supermarket chain during the 28-week period week ending September 28. Total sales advanced 4.4% to £13,953 million, while underlying tax before profit was up 7% to £400 million, the London-headquartered company reported on November 13.

"We have had a strong first half to the year, outperforming the market in what remains a tough trading environment," stated Chairman David Tyler.
"Our share of the grocery market is the highest for a decade at 16.8%, following 35 consecutive quarters of like-for-like sales growth," said CEO Justin King. "We are helping customers live well for less through high-quality, affordable own-brand products…and targeted coupon-at-till promotions."
The chief executive further commented: "Whilst customers' budgets remain tight and any recovery in the economy may take time to take effect, our consistent strategy and strong value-driven culture mean we are well placed to continue to deliver for customers, colleagues and shareholders."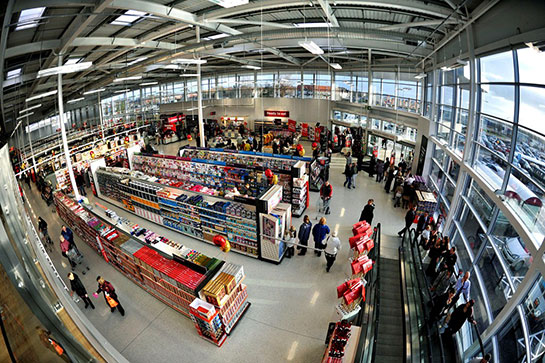 With the rate of private label product sales doubling that of branded food purchases, the company has placed strong emphasis on its Sainsbury and Taste the Difference store brand lines. In the frozen food department, such products range from Chicken Cordon Bleu and Vanilla Ice Cream to Etruscan Pepperoni Pizza, Sweet Flamed Pepper & Goats Cheese Bake, and Jumbo Prawns.
Sainsbury's bright profits picture has developed at a time when chief competitors Morrisons and Tesco have both posted declines. The company's online grocery business, which feature many frozen food offerings, is growing at a rate of 15%, with over £1 billion in annual sales and more than 180,000 orders per week.
On the bricks and mortar front, Sainsbury added 393,000 square feet of retail space during the half-year, as six new supermarkets, 50 convenience stores and two extensions came on line. Growth in the convenience store sector is averaging about 20%.