Riyadh, Saudi Arabia-based Tanmiah Food Company on September 10 announced the signing of an agreement between its Desert Hills Veterinary Services Company Limited (DHV) with MHP SE, a Kyiv, Ukraine-headquartered international food and agrotech group active in multiple sectors including production of frozen and chilled chicken, sausages, other convenience foods, sunflower oil and grain growing operations. The partnership is set to significantly boost food security and self-sufficiency in poultry products in Saudi Arabia.
The signing ceremony, held in Jeddah on September 7, was attended by Tanmiah Chairman Sheikh Amr Al-Dabbagh, along with the board members and executive leadership, Saudi government officials, Ukraine Ambassador Anatolii Petrenko, MHP SE Executive Chairman Dr. John Rich, and MENA Managing Director of MHP Eugene Levterov.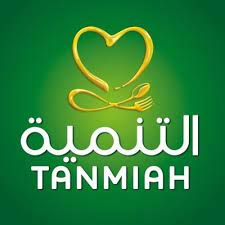 Building on the foundation laid by a memorandum of understanding signed earlier this year, the partnership will see DHV and MHP SE join forces to invest more than SAR 200 million in farming operations with the capacity of more than 1 million parent stock expected to produce approximately 175 million hatching eggs annually, a state-of-the-art hatchery and a poultry feed mill. DHV will hold a 55% stake, while MHP will have a 45% stake in the joint venture.
"Our collaboration with MHP signifies more than just a partnership," said Tanmiah Food Company CEO Zulfiqar Hamadani. "It represents our commitment to strengthen Saudi Arabia's food security framework. Utilizing our local knowledge combined with global best practices, our portfolio of best-in-class products, services, and solutions demonstrates our commitment to our customers, partners, and the broader objectives of Vision 2030."
Dr. Rich of MHP SE stated, "Deepening our alliance with Tanmiah is a strategic pivot in MHP's global outreach. This partnership is emblematic of our shared vision to integrate international expertise with local insights, ensuring that Saudi Arabia's food security targets are met…We are committed to a long-term, fruitful relationship that will benefit our organizations, the entire Kingdom and the region. We will continue pursuing strategic opportunities in the region, seeking to capitalize on our expertise."